Accounts
School Monitor365 Accounting module allows you to easily manage the money flowing in and out of the institution. Manage your Fees vouchers, sales invoices, while keeping expenses in check. Record, monitor and reconcile your bank accounts and transactions, and collaborate with your accountant in real-time.
Transportation
School Monitor365 School management software has introduced the best feature of Transport Management which facilitates better security to students and parents. This module tracks and maintains all the details related to transportation which includes vehicle name, route details, transportation fees etc.
Hostel
Hostel management by manual way is tedious process, since it involves work load and time consumption. In this system, we can easily manage the hostel details, room details, student records, mess expenditure, mess bill calculation, easy way of room allocation and hostel attendance etc.
ID Card Generation
School Monitor365's ID Card Designer Module allows users to create attractive and professional identification cards for both students and staffs in no time at all. Using School Monitor365 mobile app, staff can click a photo and print instantly. Id card printing will be completed in just 3 steps. ID Card Designer Module allows users to create attractive
News and Events
School Monitor365's News and Events module helps students and parents to stay updated with events across all departments within the institutions. School conducts events on regular basis across different teams, departments etc. All the events are shown on Tiysol's Web APP, each use etc
Examination
During an academic year, the student's academic excellence and performance analysis can be review based on the different types of examinations, test, assignments etc. schools now get an option to use powerful School Monitor365 software combined with student exam module that allows not only to create
Student
The entire student life cycle from the time of admission to recruitment is well formulated and maintained in School Monitor365. The student information module helps to generate student id-card, various examine reports, student behavior reports etc.
Teacher
The need of an access portal for teachers is very much important in school ERP software as they are an integral part of education system. School Monitor365 provides user friendly dashboards for teachers, non-teaching staff and management personals at your institution.
Fees Collection
School Monitor365 offers School fees collection module, makes your working smooth while saving about 90% of manual work, resulting into a hassle free and paperless management.This Module is created specifically to speed up and atomize the work of fee collection and receipt generation with the aim
Library
School Monitor365's Library Management Module allows you to manage the whole library through its simple interactive interface. The librarian can manage all the library item details and keep a track on all the books that are issued. Even fine collection can issue to late return on the book.
Admission
Complete student information is entered into School Monitor365 software at the time of admission to make it available whenever needed. The information collected includes the details like Name, DOB, Address for correspondence, Permanent address, Parent and local guardian details, Course selection details
HR and Payroll
The HR and Payroll module in School Monitor365 software is capable of accepting and cataloging all personal details of teachers and other support staff of your institution in one location. The software acts as enhanced utility solution to plan leave policies according to staff.
SMS/Voice call facility
One of the powerful module in School Monitor365 is SMS/Voice Call System which connects parents with school on a single click. Any information (generalized/personalized), which is to be given to parents, can be send via SMS or Voice Call on their mobiles. Fee reminder, student absent information
Attendance
School Monitor365's Attendance module is designed to handle the various attendance requirements of public and private schools of all sizes.Security of students, staff or existing infrastructure has very importance in educational sector. Simultaneously maintaining attendance records of students
Parents
School Monitor365 provides the parent portal which help parents to get updates about their student time to time.Every student has a unique login and it is provided to student's parents also so they are, anytime login into the portal.
Photo gallery
School Monitor365
Why School Monitor365 School management system?
A School management system transforms schools into smart schools which are always the preferred choice for new age parents. Quick communications, Transparent operations and flawless administration can put your school ahead in the group of smart schools. School Monitor, one of the leading smart school management software and school erp system, helps you achieve that.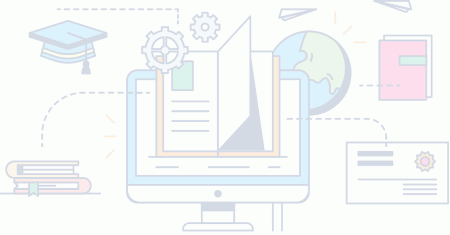 School Monitor365 School ERP is
User friendly – easy to use with basic computer knowledge

24×7 Support – maintenance and support continues after sales

Secure Data – encrypted server keeps all school data safe

Multiple device support – Our school management software can be accessed using phone, tablet or personal computer

Tally Integrated – finances are always tallied

Customised for your school – tailor made to suit all your preferences

Completely Online – zero investment on IT infrastructure

Support for all latest technologies – RFID,Real time SMS,Mobile app
Our team
Trial Of School Monitor365 School Management Software Absolutely Free
With School Monitor365 School Management system ERP, Discover the freedom and joy of running your school at the tip of finger