From Student Admission To Accounting,
We Ensure That Your Works Gets Done Quickly.
One of the Best
School Management System
SchoolMonitor365
47+ Modules
2,00,000+ Students
24/7 Help & Support
Enhanced Data Security
349+ Educational Institutes
6. Parents Portal
5. Teachers Portal
4. Library Management System
3. Examination Management System
2. Online school fees payment system
1. Student Attendance Management System
Top Class Features :-
We Provide 
Integrated School Management Software
SchoolMonitor365  is a customized school management system that offers end-to-end solutions for every phase of school management like admissions, academic management, staff management, attendance. It is a one-stop solution platform that integrates various features like biometric, SMS, online portal, e-exam, mobile app, etc. Let our high-end product empower your educational institute in delivering new ways of education by taking care of administrative tasks!
Whatsapp

Biometric
Virtual Class
Vehicle Tracking
E-Exam
Online Payment
Barcode
Tally Integration
Why Choose
SchoolMonitor 365?
---
Elevate your institution with SchoolMonitor365, the ultimate School ERP system crafted to meet the evolving demands of the modern educational landscape. Our comprehensive solution goes beyond standard offerings, redefining educational management by simplifying administrative tasks, enhancing communication, and ensuring a seamless experience for administrators, teachers, students, and parents.
Dashboard
Advanced dashboard with multiple excellent statistics and widget 
User Management
Complete user management with role and permission assignment
Student information
Manage and track all students information
Grading System
Their is a advanced grading system integrated in our system.
Charts
Multiple Advanced charts for account, users, payments, income, attendance and many more..
Online Payment
PayPal, Stripe & PayUmoney integrated with the management system
Assignment
Teachers can make assignment for student and manage them smoothly
Attendance
Multiple user attendance like teachers, students & stuff. Teachers can make attendance for student and see report of every student attendance
App Is Also Available On Google Play Store
Elevate Your School with SchoolMonitor365 – The Ultimate ERP Experience, Now with a Dynamic Mobile App for the Modern Education Era!
In this new era of education management! SchoolMonitor365 is not just a solution; it's a revolution tailored for modern schools ready to embrace innovation. Discover why our comprehensive system, coupled with an intuitive mobile app, is the key to transforming your educational institution.

Dashboard
A School management system transforms schools into smart schools which are always the preferred choice for new age parents. Quick communications, Transparent operations and flawless administration can put your school ahead in the group of smart schools. Tiysol, one of the leading smart school management software and school erp system, helps you achieve that.
Online school fees payment system module by Eduxpert, makes your working smooth while saving about 90% of manual work, resulting into a hassle free and paperless management. This Module is created specifically to speed up and atomize the work of fee collection and receipt generation with the aim to minimize the human error which occurs mainly at receipt counter.
Online Fees Payment
Attendance Management
Multiple user attendance like teachers & students. Teachers can make attendance for student and see report of every student attendance Multiple Type Student attendance day wise, Subject wise. Get Real time SMS alerts to parents mobile phone in case if student is absent. Our software automatically sends this notification to respective parent's phone so that you can save time to individually send notification to every parents.
About Us
At SchoolMonitor365, our commitment to excellence goes beyond mere commercial viability. We pride ourselves on cultivating a robust and lasting relationship with our clients, forging a distinctive professional bond that extends far beyond conventional software providers. Our School Management System is not just about functionality; it's about delivering tangible benefits that significantly enhance your educational institution's operations. Tailored to be efficient, flexible, and responsive, our solutions are finely tuned to adapt to the ever-evolving landscape of educational needs. This dedication to adaptability and client-centric solutions stands as a testament to our unwavering commitment to providing a truly exceptional school management experience.
Explore the future of school management with SchoolMonitor365's cutting-edge School Management System, positioned as the Best School Management Software in India, Bihar, UP, Ghaziabad, Noida, Delhi, Patna, Muzaffarpur, Motihari, Bettiah, Bagaha, Jagdishpur, Motipur, Hajipur, Chapra, Siwan, and Gopalganj. Elevate your educational institution's efficiency with the Best School ERP, Best School Software, and Best Campus Management tools offered by SchoolMonitor365.
User friendly
easy to use with basic computer knowledge
Multiple device support
Our school management software can be accessed using phone, tablet or personal computer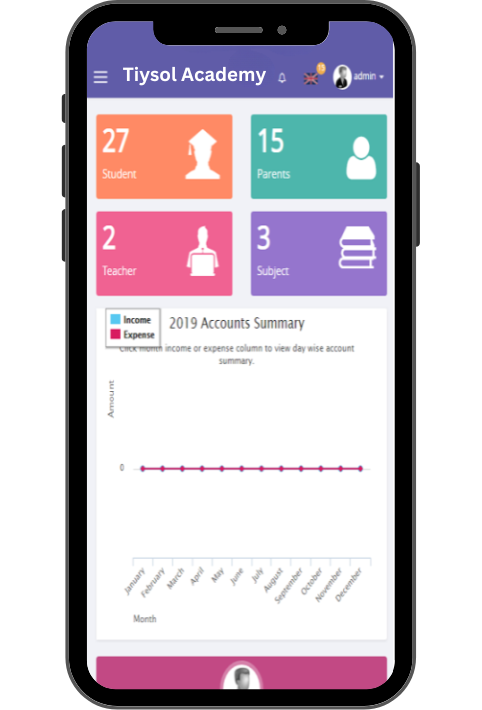 Secure Data
encrypted server keeps all school data safe
Tally Integrated
finances are always tallied
Why SchoolMonitor365 School Management System
Is Most Preferred System In India?
We Have
Lot Of Success Stories
SchoolMonitor365 school management system software has redefined the education system functionalities with help of the latest technologies and gained new heights with its extraordinary features! This successful school management system uses cutting-edge technology and makes it user-friendly yet affordable! The product from the team of ultimate and 7+ years of expertise offers all the mandatory and complementary functionalities required by an educational institute! Our esteem 1600+ global client base tells our success stories! We believe in.